*Exclusive Mega Profit Offer For Serious Entrepreneurs!*
From The Desk Of Aaron Danker
RE: 4x Instant Membership Sites Done For You!
This is it. This is your chance to make serious money online.
No matter what your background is... how old you are... what your current situation is... whether or not you think you're capable of starting an business online... this is your chance to secure a comfortable income for yourself.
This is not a tutorial... this is not another eBook... this is not some special push-button software.
This is a network of 4 membership sites all setup on your server connected to your PayPal account and ready to collect payments for the next 12 months... all on complete auto-pilot.
No maintenance, no adding content, no 'entertaining' your members, just pure cash flowing into your account month after month after month.
What I'm giving you right now are licensing rights to 4 of my personal membership sites that have generated well over $100k in sales since their release with the added bonus of setting everything up for you so you can start collecting subscription payments within the next week!
"So Why membership sites?"
The beauty of membership sites is that you can sell once to your customer and have the peace of mind that they'll continue to pay for access for that membership for as long as the membership lasts.
It could be a 3 month membership, a 6 month membership, a year long membership or a lifetime membership. Either way, once you've got a new member in your membership, you know you've added more to your net profit – way more than what a linear one-time sale could ever do for you.
I've launched and managed several memberships online ranging from affiliate marketing templates, resell rights products, niche products, private label products and graphics. They make all the difference to your income and are no different from a single sale transaction!
Starting your own line of memberships puts you at the top of the hierarchy, at the top of the food chain where you make the most profit! If you want to prosper and thrive online - become the person that people need to go to in order to enter new markets.
With this elite turn-key Membership Empire, you really can't lose. Everything is already proven to work, and every single membership site is setup for you. It would be impossible to fail!
What You Get
Membership Business #1


Xreme Web Graphix
Xtreme Web Graphix is your complete turn-key graphics membership business-in-a-box! You'll be providing niche graphic templates, eCovers and Photoshop PSDs to your members every month for the next year whilst providing video training and tools to help them create stunning websites! Your graphics membership site will be a top resource for all niche marketers, affiliates, product vendors, graphic designers, bloggers and more!
Membership business currently selling live for $197!
Membership Business #2


My Monthly Membership
Complete Newbie Training is a multi-media training program aimed at the complete internet newbie who wants to get to grips with making money online. This 12-month course covers everything from niche marketing, affiliate marketing, product creation, pay-per-click, search engine optimization, traffic generation, link-building and much more. These topics are hot and are always in demand. You'll even see each topic sold separately by others but with your membership you'll be one of the few experts online who can provide everything in one place and profit wildly from it.
Membership business currently selling live for $197!
Membership Business #3


Faster Smarter Better
Start your push-button $20 a month membership & teach aspiring marketers & entrepreneurs how to make $100,000+ per year online even if you have absolutely no credibility & just entered the 'make money online' scene yesterday!
I'm giving you the chance to literally *COPY* one of my own successful memberships that converts as high as 2.65% as a front-end offer, 11.80% as an OTO and with a refund rate of less than 2%... not to mention 100s of happy customers and plenty of testimonials to support it!
Membership business currently selling live for $197!
Membership Business #4


Platinum Resell Rights
Copy a best-selling membership that has sold over 3,867 units, & generated $77,265.00 in sales! This is your unique opportunity to cash in on a highly successful membership site that will add a new $27 per month and $197 instant payment income stream to your business!
Membership business currently selling live for $197!
No Other So-Called 'Turn-Key System' Even Comes Close!
Why start from scratch or even consider giving up when all the work has been done for you and presented perfectly for your members so that they'll want to join your site and pay you month after month?!
These turn-key memberships alone are enough to get you going, but we've gone the extra mile to make sure you're in full control!
Easy-To-Use Admin Area Gives You Full Control!
Ever bought a product in the past and completely forgot about it and had no idea how to get it back? With your very own admin system you'll have all your products under one roof!
You'll know exactly what's installed, where they're installed, what the download links are, what emails to send out, and in what order plus so much more! Everything will be exactly where they need to be.
Plus All The Training You'll Ever Need Included!
We've included only the most important things you need to know to succeed online. You've got your sites up and running, you've got your squeeze pages set up and email written. What's left? Traffic.
We'll provide you with over 10 hours of traffic training and everything you need to know about using your auto-responder! These courses sell seperately but you'll receive free as part of your setup service!
This is truly amazing. You now have 4 new forms of recurring income streams ready to start collecting subscription payments within a matter of days with zero creation effort on your part! Let's just take a good look at the profit potential from these sites...
Your Profit Potential From Each Site!

Membership Business #1 - Xtreme Web Graphix
You'll be selling membership access for $10 per month for 12 months
= $120/yr from 1 member

Membership Business #2 - Complete Newbie Training
You'll be selling membership access for $10 per month for 12 months
= $120/yr from 1 member

Membership Business #3 - Faster Smarter Better Online
You'll be selling membership access for $20 per month for 12 months
= $240/yr from 1 member

Membership Business #4 - Platinum Resell Rights
You'll be selling membership access for $27 per month for 12 months
= $324/yr from 1 member

Just 1 full-term member of every membership will generate $804 per year!
Now imagine what it's like to have 10 paying members in each of your sites!
...That's $1,200 a year coming in from Xtreme Web Graphix
...Another $1,200 a year in revenue from Complete Newbie Training
...Another $2,400 a year generated from Faster Smarter Better Online
...Plus $3,240 a year deposited into your PayPal account from Platinum Resell Rights!
A quick bash on the calculator and you'll total $8,040 in sales within 1 year! An asking price of $1,997 would be a steal!
But no, we're not here to focus on profit and seclude the 'little guy' from a chance of making it online. Our purpose is about providing. My team and I are purely focused on creating works of art and delivering it to as many people as possible. We have the resources to produce masses of content... raw skills to make it happen, and several years of marketing experience under our belt. This is really all about you.

These are by no means 'airy fairy' numbers. Getting 10 members into your sites is VERY achievable especially if you stay focused on generating traffic, building your list and creating content on a consistent basis.
But then why limit yourself to just 10 members? At one point we had over 150 members in our Platinum membership each paying $27 per month. And there's no reason why you can't achieve the same results, if not better!
Leave a banner ad on your thank-you pages, paste a link in your give-away reports, add a new signature to your forum posts, add 2-3 emails to your existing auto-responder sequence! Just think how much on an impact the recurring payments will make to your monthly income!
But you must act quickly because...
This Membership Empire Will Cost $997
However, because this is one-off deal for my subscribers only (before full launch price), I'm allowing you to secure your all 4 memberships at a fraction of the price.
This truly is a win-win-win situation for all. We get to provide you with a service... you build your recurring income and reputation... and your members get amazing content for pennies on the dollar!
This Membership Empire will definitely raise the bar on the the value you provide to the marketplace. Just think how responsive your customers will be when you have a new product to sell!
This is more than just a bunch of memberships sites. This is a name builder, a brand awareness exposure and reputation builder all-in-one. This is proof to your customers that you are now a BIG player in the internet marketing field and that YOU are the person to go to for new product releases!
"I could not be happier... Thanks guys you're the best"
As internet marketers we are often told to be a product developer and to start a membership site. I really wanted to start a membership site that I could get my teeth into. I was thrilled to come across this. I love selling IM tools online and I especially love Membership sites. If you really want to make a consistent Income online, you really must have a membership site and especially one that allows you to sell something internet marketers need. I went for the 'Licencing Rights, Full Set up For You' package and I could not be happier. Thanks guys you're the best. I look forward to a bright and prosperious future with you.
Henry Webster
www.VIPGrafix.com
"I've never known him to produce anything other than "quality" product"
I've been hanging around with Aaron since back in 2009! That should tell you something, right there. The fact that he could keep my interest and loyalty for that long is a feat within and of itself. When I saw this Membership package.. well, I just couldn't resist. I am pretty advanced and have my own products on the market, (and selling), already and this Membership package will compliment my offerings quite nicely. I have pretty big plans for this package.

The ONLY reason I even think about adding Aaron's stuff to my offerings is because I've never known him to produce anything other than "quality" product. I can comfortably place my name beside his and not feel like I need to recreate the wheel. I can relax a LOT more when I incorporate his stuff. So, if you're on the fence.. get off of it.. get into it... drop the fear and get with it! Half your battle is already won when you use Aaron's products.

Peace, Love & Prosperity
William
www.PerfectProgram.com
"Gives me inspiration to come up with many designs of my own"
I was very impressed with the HIGH QUALITY of the graphics and I am sure that anyone considering to buy will be pleased they did as even just having the graphics gives me inspiration to come up with many designs of my own and could not recommend them enough to anyone and I will be back for more myself, so thanks guys
Albert F A Matthews
www.BigFunction.com
"The first impression leaves a lasting impression"
I've been with Aaron for nearly six years now. The first impression leaves a lasting impression. Aaron's graphics on sales pages etc... have always had the appearance of being bright and cheerful. They have always made me feel that I can trust his offers even if I have been unable to purchase a product at the time. This isn't the first membership I have purchased. I purchased several memberships from Aaron in the past and I haven't had any issues with them. Plus they have the same happy and 'feel good' graphics that he himself uses.

His set-up service has always been prompt with any questions being answered as quickly as possible which shows that he and his colleagues aren't only dedicated to sales but also to after sales service. I have dealt with a lot of marketers and Aaron would be at the top of the list by showing appreciation to me by keeping in touch with me by sending me the occasional free gift and keeping me and I would imagine everyone he deals with 'in the loop' with up to date products. Unfortunately, a large number of marketers only make contact when they wish to make a sale.

I would be very surprised if both newbies and experienced marketers alike couldn't learn from or gain satisfaction from his products which, I might add, are up to date :) I am confident that his latest membership offering will be to my advantage. Keep up the good work Aaron :) an A+ from me.
Donald Pitts
www.TopMarket.club/30daynewbiechallenge
*Fast Action Bonus!*
Act Now & Receive 100+ Give-Away Reports With 100% Private Label Rights To Promote Your Network Of Memberships!
and many
more...
To boost your membership sales, you'll even get instant access to over 100 private label reports and squeeze pages so you can completely edit and rebrand each and every report and give it away to your readers and subscribers to educate and pre-sell them and let them know about your new line of products!
Ways to use these internet marketing reports to make money...
Use to promote your own products or service - Sell your new membership in your reports straight off the bat! What better way to pre-sell your visitors by simply adding your link inside the report and giving it away! You won't even have to write a single word!

Use to recommend software as an affiliate - Got an amazing piece of software you'd like to sell as an affiliate but don't want to spam your readers with affiliate links? Pre-sell them with a high quality informative report and send it out for frictionless sales!

Use to promote your blog - Blog not getting enough traffic? Add your blog url in the footer of every page and distrubite your report on file sharing sites or package with other products to get it circulated. Every person that reads your report will want to check out where the report came from. Free traffic for you!

Use to promote your squeeze page - Offer a free gift such as a video course, audio interview, even one of your paid products on your squeeze page and add a call-to-action and link in your reports. Distribute your report again on file sharing sites, social media sites, package with other products, and other places to build your list!

Use as give-away content for your affiliates - Want to give your affiliate program a boost? Give your affiliates branding rights to your report so they can promote your website with their affiliate link. Not only will this pre-sell your visitors but it also increases your conversion rates - perfect for proving how well your product sells.

Use as 'tell-a-friend' list-building incentives - Offer a handful of reports in exchange for your visitors' to tell 3 of their friends about your site using a tell-a- friend script such as 'Viral Inviter' or 'Super Tell A Friend'. Place this 'tell a friend' offer after the sign-up process and you'll be generating visitor-referred traffic 100% free!

Use as bonus content to boost sales - Want to increase the sales of your existing products? Package related products together and offer all of them as a special bonus. Take the table of contents to help write a quick description of the bonus and you'll immediately boost conversions.

Break down into article content for submission - Need more organic and long-term traffic? Break the reports down into their chapters, re-write the chapter title for your article and submit to high quality article directories like Ezine Articles. Use a tool like 'The Best Spinner' or 'Spin Re-Write' to produce fresh articles quickly!

Copy and paste snippets onto your blog to encourage discussion - Got nothing to add on your blog or just don't know the niche well enough to produce your own content? Copy and paste a chapter from the report and paste it into your blog. Then tweak the content with your own writing style, add an exciting new title and paste in a stock photo to match. Broadcast an email your list about the new post and get a discussion going!

Copy and paste snippets of text to help you stand out in the forums - Become an asset to the forums! Instead of replying to threads with simple short answers (like everyone else does) be the first to provide deep, insightful content that everyone will read and benefit from taken straight from your reports. You'll be delivering value for free and people will naturally gravitate to your signature link!

Use content to help you write amazing sales videos and sales letters - Don't know much about the niche you're in and want to write an intriguing sales letter or video script? Then use the contents to help you write facts, statements, shock messages, pattern breakers and more so that you'll become a sales king!
There's literally tons of ways to make more money using these PLR reports. Giving them away to build your list is just the tip of the iceberg! Now you have EVERYTHING you need to start selling successfully!
What's Included In This Service?
| | |
| --- | --- |
| | 1. We personalize the system to match your details - this includes your name on the sales page of every product as well as your support email address on the footer of every page including the download pages of your products and an up-to-date disclaimer on the footer of every page matching your domain name. |
| | 2. We create PayPal subscription payment buttons - PayPal buttons are a chore but we our help we can set that up for you. We take your PayPal email address and create a button for each product you'll be selling. More payment buttons and more offers means more steams of income for you! |
| | 3. We embed your ClickBank IDs into your thank-you pages for cross-sells - 'thank you' pages are prime locations for cross-selling which is where many beginners leave money on the table. With our help we'll strategically place compelling offers that get your visitors and customers clicking and buying! |
| | 4. We create 6 new auto-responder campaigns in your aweber account - If you don't know your way around Aweber's auto-responder system or still getting to grips with it, it can be very frustrating. With our help we'll get everything in working order starting with a new auto-responder campaign. This will most likely become your primary income generator! |
| | 5. We encode your campaign details into your squeeze page and customer capture forms - Creating an auto-responder campaign and adding the opt-in code can be a challenging task especially when you want it to look right. Again we make quick work of this and have a professional looking opt-in in form (better performing than Aweber's standard templates) ready to build your list! |
| | 6. We populate your auto-responder sequence with emails to promote your installed products - Writing promo emails takes real skill and patience to learn. We've written the emails for you and will add them into your new auto-responder sequence so your products are promoted automatically! |
| | 7. We populate your auto-responder sequence with member-only emails plus our specialized promo emails - As an extra bonus we add affiliate promo emails to your system so that even after you've sold your products, emails will be sent out for more offers. These are carefully selected, hand-picked products which tie in nicely with the existing products you're selling. Doing this utilizes your auto-responder to it's potential maximizing your earnings! |
| | 8. We upload the system to your server - Once the system has been updated and modified with your details, we upload it to your server. You are hosting the reseller sites on your server however the products are hosted on our fast and reliable Amazon servers which means that no matter how much traffic to send into the system, it'll still be able to sustain the pressure rather than having your server crashing! |
| | 9. We verify that the system is working - No one likes to be sent to broken links, nor do they like to click on 'buy now' buttons that don't work or get taken to a 404 error page which is why we manually check the system to ensure everything works. |
| | 10. We email you when it's done - After we're happy with everything, we send you an email with all the login information for your admin center. From there you'll have access to all the products installed, all the access links, swipe emails with your name and links embedded, training modules and much more! Your system is now setup and ready to roll! |
By no means is setting up a membership site a piece of cake for everyone. The amount of planning and concentration is enough to drain even the most enthusiastic person.
If you want the weight of responsibility taken off your shoulders, make sure you secure the 'setup for you' option at the bottom of this page.
What Are The Minimum Requirements?

| | |
| --- | --- |
| | 1. Web hosting - you'll need web hosting from a reliable provider such as Hostmonster to display your sites online. |
| | 2. An new or existing domain name - this is where your system will be installed with your products in sub-directories. We recommend that you get a memorable, easy-to-type short domain with a .com extension. |
| | 3. Your domain name pointed to your server as an addon - you will need to connect your domain name to your server so that it registers when your domain it typed into the URL browser. |
| | 4. Your FTP host, FTP username and FTP password - this is so we can access your server and upload the system to your site. You can create a temporary FTP user account if necessary. |
| | 5. An Aweber account - this is the same auto-responder we've been using for years. Without it business would be very difficult. Make sure you register for an account. |
| | 6. Your Aweber login username and password - we will need to access your account to create a new list campaign and to upload your auto-responder emails. You can create a temporary password and username if necessary. |
| | 7. Your PayPal Email - you can sign up for at PayPal.com for a free merchant account. This is so you can accept payments online and promote special affiliate products that pay out 100% commission. |
| | 8. Your JVZoo ID - Sign up for a JVZoo account to allow you to accept split-payment commissions through your PayPal account! That's it! |
| | 9. Your ClickBank ID - you can sign up at ClickBank.com for a free affiliate account. This will enable you to promote products as an affiliate. |
it's time to make a decision.
Do you want to continue plucking away at this 'internet marketing game' letting day after day go by with little progress... or do you want to take advantage of our time, money and skills... a shortcut that will bring you results fast and make a nice impact to your monthly income?
Take a look EACH membership again... Do they appeal to YOU?... If so, what will your members think? The content will practically sell themselves no matter who the seller is. This is a very unique opportunity for you to build a recurring source of income with minimal effort.
This is a complete all-in-one system, yet flexible enough to be integrated with any existing 'done for you' system! Just add an email into your existing auto-responder sequence to promote your site and let the rest take care of itself! Let's get you started!...
Boosting Your Monthly Income Now Just Got Easier!
*Don't Wait!*
*Exclusive Mega Profit Offer For Serious Entrepreneurs!*
Secure Your Membership Empire Now!
#1 Setup Yourself

+ Licensing Rights
Choose this option if you're an experienced marketer and know how to setup your products.
YES! I understand I'll get instant download access to all 4 membership businesses straight after checkout. There's literally gigabytes of content ready for me to make money with all year round!
YES! I understand I'll receive the over 100 give-away PLR reports plus new reports every month to help me promote your network of membership sites!
YES! I understand that I'm getting licensing rights to 4 memberships for the price of 1 for an insane deal! I know that there won't be another deal like this ever and the only other way of getting hold of these membership licenses is to buy the seperately at each site.
YES! I understand that I can sell an unlimited number of membership spots to make as much money as I want! I can see that you guys have made over $75k with just 1 of the sites that I also get to re-sell! Even with just 1 full-term member of each membership I'll stand make $804 in the first year so there's simply no way I can lose out!
On that basis Aaron let me secure the Membership Empire deal right now!

Order Now

Only $497!
Bulk Discount Deal
Save $400 off standard price!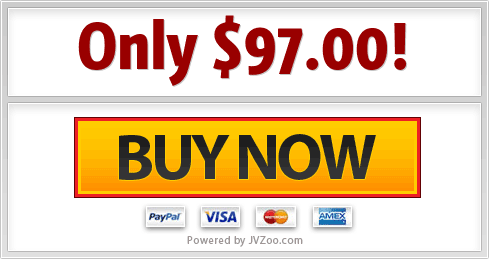 Just 1 full-term member of each site will cover your investment alone and give you $707 profit!

#2 Setup For You

+ License + File Hosting!
Choose this option if you want everything setup, protected and taken care of for you.
YES! I understand I'm getting all the benefits of the #1 option plus getting everything setup for me for a complete and hands-free smart investment!
YES! I understand that I'll receive all the training I'll ever need to succeed with the Membership Empire including traffic training, email marketing training, copy-writing training and more. Once this network is set up for me, getting traffic will be my only priority. Then I let the systems take care of the rest!
YES! I understand that after checkout I'll be redirected to a form to fill in my details. I know I need a minimum of a 1) web hosting, 2) domain name and 3) an Aweber account. Tip! you can have all your products under one domain name to reduce costs. We will install all your sites and admin center in a sub-folder.
YES! I understand that after submission, everything will be setup for me promptly within 3-5 working days and a member from your team or Aaron himself will send an email to me with all the details I need!
On that basis please do everything for me so I can just focus on making money!
Order Now

Only $997!
3x Easy Payment Option
Save $496 off standard price!
Just 1 full-term member of each site will cover your investment alone and give you $303 profit!
Refunds and guarantees - Please note that there are no refunds on this offer. Due to the amount of content delivered it would be unreasonable to offer a guarantee and would be unfair to other serious buyers. If you're unsure about committing to this, please research the products first and see them selling live at their official sites. If still in doubt, do not buy. We only want to do business with serious entreprenuers. If however you have opted for the install service and feel it's not right for you, then you may request for a refund within 30 days and we cancel the easy payment plan and disable the membership sites for you. Thank you for your understanding.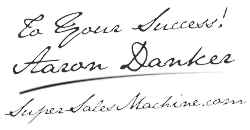 "Your setup service is unbelievable, everything done Can't go wrong with this"
I have been a subscriber of yours for a couple of years now, and never seen you offer anything this great. Until now.

Your setup service is unbelievable, everything done no one can go wrong with this. Making your offer a true Done-For-You deal! Your actual products is also awesome, done for you graphics, templates and much more... You make one irresistible offer!

My first membership attempt was a flop. I mean the setup was a pain but the worst thing was NOT having something good to offer. With you 12 months of content ready to up load was a snap to work with. Should have looked for something like this years ago.

Your sales page was very simple to follow and understand what was offered and how it would work for me, everything just clicked. I am most definitely looking forward to having this turnkey membership increasing my monthly income thru the roof!

Love your packaged deal so much I have already recommended it to all my list subscribers both beginners and experts.

With a done for you turnkey membership package like this, anyone can look like a pro coming out the gate. And to have ready-made great in-demand content to offer for a year will have anyone setup like a Guru for years to come. Can't wait to get started...

Aaron, thanks a million MAN this is great!

Rick Marrufo
www.MRPLR.com